Fellowship Events
Our fellowship program fosters a strong sense of camaraderie and community, and our faculty and fellows have consistently established a close-knit environment of belonging. Below are some annual events that have helped create and maintain this notion of family. These gatherings are just a few of the social events where our division comes together.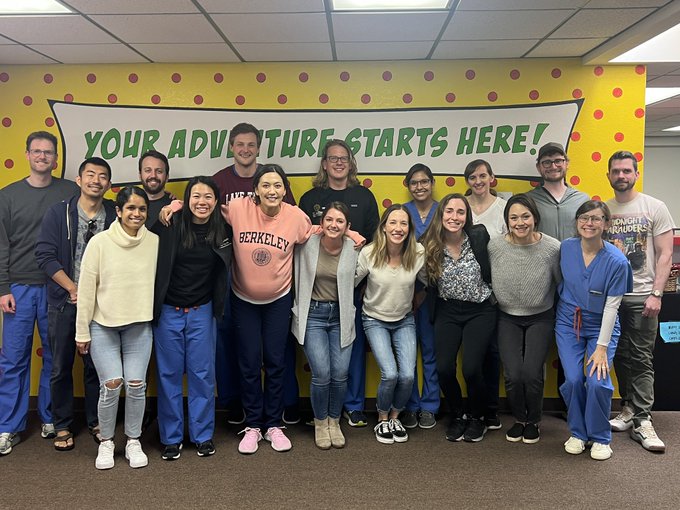 Orientation
During orientation week, our fellows gather some basic logistical information prior to starting their clinical rotation. It is an opportunity for them to get to know each other, their chief fellows, and the program leadership! Throughout the following month, the division and senior fellows reach out to incoming fellows in unofficial and official manners.
Pulmonary and Physiology Holiday Party
At the annual holiday party, our fellows and faculty members celebrate the holiday season with their friends and families.
ATS Conference
Our fellowship program is committed to promoting the scholarly pursuits of our fellows. While attendance at various conferences is highly encouraged, our program has a consistent presence at ATS Conference. Prior alumni regularly return to reunite with the UCSD PCCSM division and fellowship program during gatherings.
Graduation
During graduation, our fellowship program gathers to celebrate the accomplishments of our graduating fellows.