Chantal Darquenne, Ph.D.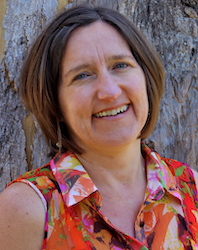 Chantal Darquenne is a Professor of Medicine at the University of California, San Diego (UCSD) and former President of the International Society for Aerosols in Medicine (ISAM, 2019-2021). She earned her Ph.D. degree in Applied Sciences from the Université Libre de Bruxelles (Belgium) in 1995. She completed a postdoctoral fellowship in the Division of Physiology at UCSD where she still holds her current position.
Primary Research Focus
Her primary research interests focus on:
Aerosol transport and deposition in the lung
Lung ventilation inhomogeneities in health and disease
Upper airway dynamics in obstructive sleep apnea
View Chantal Darquenne's publications and grants
Contact Information
Mailing Address:
Department of Medicine
University of California, San Diego
9500 Gilman Drive, Mail Code 0623A
La Jolla, CA 92093-0623
USA
Email: cdarquenne@ucsd.edu
Notices
We are actively recruiting E-cigarette users, THC vapers and healthy non-vapers!
Upcoming meetings of interest:
Volunteer opportunities:
There is no opening at this time. Please check at a later date.