Contact Us
Get Directions
The UC San Diego Sleep Research Laboratory has several lab and office locations.
Location
Altman Clinical and Translational Research Institute (ACTRI)
9452 Medical Center Drive
La Jolla, CA 92037
Google Map
Sleep Research Office: (858) 246-2154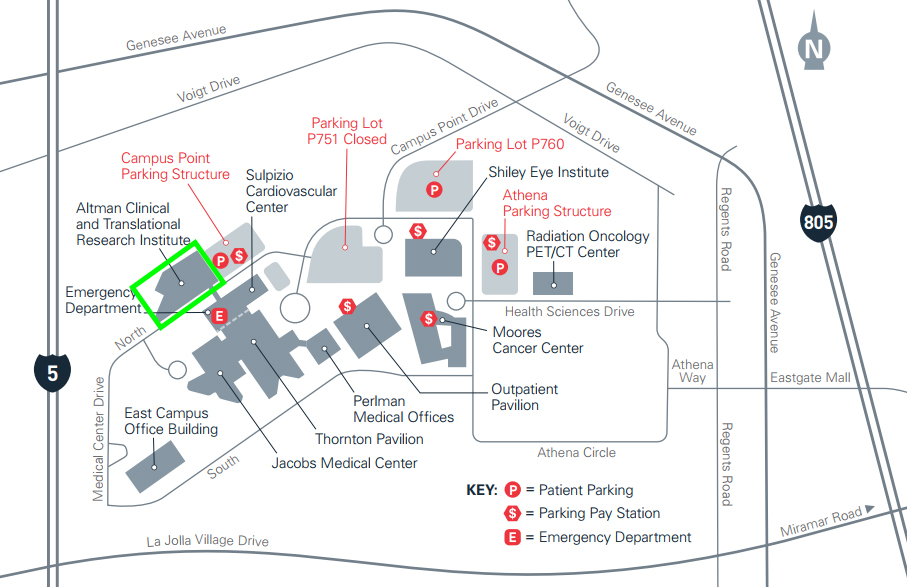 Parking & Getting to ACTRI:
After turning right onto Medical Center Drive, the Campus Point Parking Structure will be on your right and is next door to ACTRI on Medical Center Drive. There is patient and visitor parking in this structure.
Take note (write down or take a photo)

 

of your parking stall number
Do not pay for parking at the kiosk
The ACTRI building is just beyond the parking structure on your right 
Wait at the front entrance of the building (doors are locked at night) or in the lobby area if the door is unlocked
Give your parking stall number to the person from our team who comes to meet you
If you have any problems, call (858) 822-2411 to get a hold of us within 15-20 minutes of your appointment time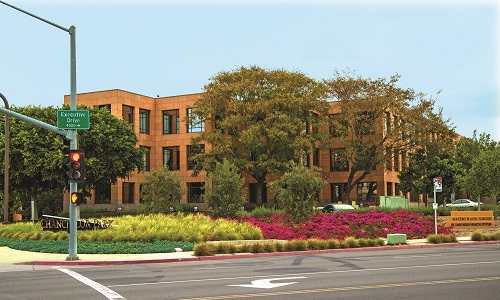 Location
UC San Diego Health
Pulmonary and Sleep Clinic
4520 Executive Drive, Suite P2
San Diego, CA 92121
Phone: 844-757-5337
Parking & Getting to the Sleep Clinic
Once you arrive, turn right at the end of the driveway and park in one of the visitor spaces in the lot. Bring your parking ticket to the clinic with you to be validated — parking for your visit will be free.
4520 Lot: Park in this lot and bring your parking ticket into the clinic with you to be validated. If this lot is full, scan the barcode on your ticket to leave the lot (this will be free within 20 minutes of entering) and go straight across to the parking lot on the other side of building 4510.
4510 Lot: There is valet parking available in this lot, and underground parking below.
Getting to the Clinic: Go through building 4520 or 4510 to the courtyard with a fountain and tables with umbrellas. When facing the entrance to building 4520 from the courtyard, just to your right you will find Plaza 2 (Suite P2), the UCSD Pulmonary and Sleep Clinic.
Location
Medical Teaching Facility (MTF)
Gilman Dr. and Myers Dr. 
Parking
Parking is available for Visitors (V) and UC San Diego A and B permit holders, in 2 nearby parking structures:
Gilman Parking Structure: Park in the Gilman Parking Structure at the corner of Gilman Drive and Villa La Jolla Drive. Visitor parking is any spot labeled with a (V) and the pay station is near the elevators.
Osler Parking Structure: Alternate parking is available at Gilman Drive and Osler Lane in the Osler Parking Structure. There are fewer V and A spaces but more B spaces than the Gilman Structure.
Note: For UCSD A faculty parking permit holders, 2-hour parking is available in lot P602 northeast of the MTF building.
Location
East Campus Office Building (ECOB)
9444 Medical Center Drive
La Jolla, CA 92037
Google Map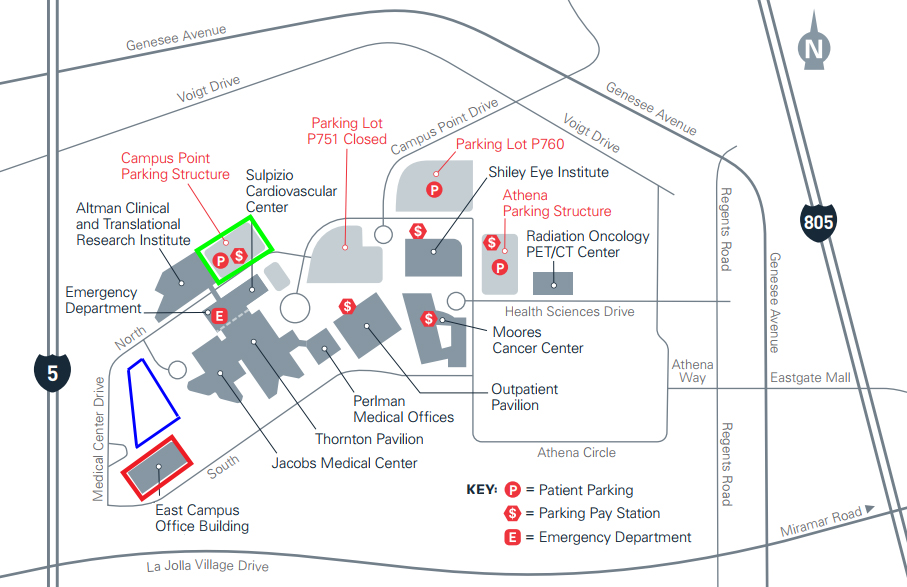 Parking
Lot P759 (blue box above): To park near the building, continue on Medical Center Drive until you come to the ECOB building parking lot on your left
Campus Point Parking Structure (green box above): To park in visitor parking, the East Campus Parking Structure is on your right across from the Emergency Department entrance. Follow signs for visitor parking. The ECOB building is farther down the road from the parking structure on your left.