About the Lab
Dr. Praveen Akuthota leads a research group whose efforts range from basic scientific investigations of human eosinophil biology and eosinophilic inflammation to clinical and translational efforts in asthma and eosinophilic pulmonary disease.
---
Clinical Research
The Akuthota Lab is the lead site for the San Diego Clinical Center in the National Heart, Lung, and Blood Institute's PrecISE Network that is studying precision interventions in severe asthma. His research group is involved in other multicenter studies in eosinophilic disease, asthma, and COPD.
Basic science
Investigations from the Akuthota Lab focus on ex vivo studies of human eosinophils and include published work studying eosinophil trafficking and work studying microparticle release by eosinophils. Recent investigations have studied the effect of IL-3 on the human eosinophil transcriptome.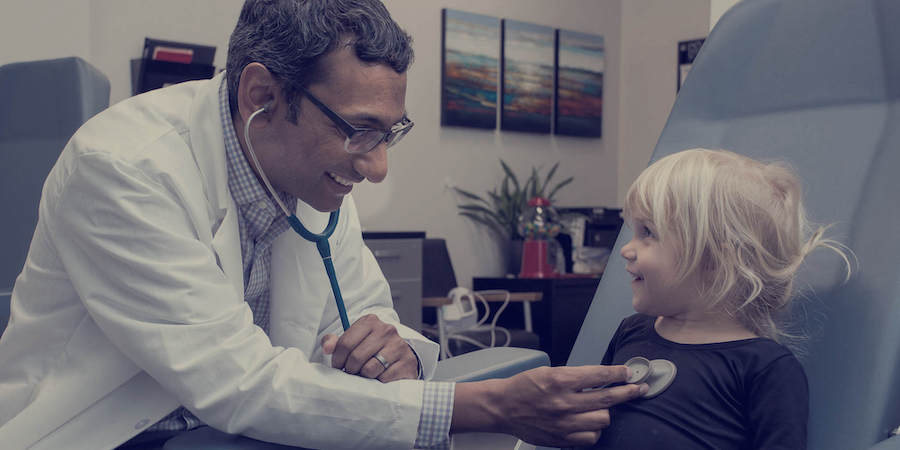 Recent Publications
Dong ZM, Lin E, Wechsler ME, Weller PF, Klion AD, Bochner BS, Delker DA, Hazel MW, Fairfax K, Khoury P, Akuthota P, Merkel PA, Dyer AM, Langford C, Specks U, Gleich GJ, Chinchilli VM, Raby B, Yandell M, Clayton F. Pulmonary Eosinophilic Granulomatosis with Polyangiitis has IgG4 Plasma Cells and Immunoregulatory Features. Am J Pathol. 2020 Apr 03. PMID: 32251643.
Barry JR, Akuthota P. Estimated Ventricular Size: A New Predictor of Asthma Severity and Exacerbation Rate? Chest. 2020 Feb; 157(2):243-244. PMID: 32033641.
Nelson RK, Bush A, Stokes J, Nair P, Akuthota P. Eosinophilic Asthma. J Allergy Clin Immunol Pract. 2020 Feb; 8(2):465-473. PMID: 31786254.
Akuthota P, Neves JS, Ueki S. Editorial: Severe Eosinophilic Disorders: Mechanisms and Clinical Management. Front Immunol. 2019; 10:2118. PMID: 31552048.
Nelson RK, Brickner H, Panwar B, Ramírez-Suástegui C, Herrera-de la Mata S, Liu N, Diaz D, Alexander LEC, Ay F, Vijayanand P, Seumois G, Akuthota P. Human Eosinophils Express a Distinct Gene Expression Program in Response to IL-3 Compared with Common ß-Chain Cytokines IL-5 and GM-CSF. J Immunol. 2019 Jul 15; 203(2):329-337. PMID: 31175163.
Kurten RC, Rawson R, Shoda T, Duong LD, Adejumobi D, Levy R, Newbury RO, Rothenberg ME, Akuthota P, Wright BL, Dohil R, Jones SM, Aceves SS. Development and Application of a Functional Human Esophageal Mucosa Explant Platform to Eosinophilic Esophagitis. Sci Rep. 2019 Apr 17; 9(1):6206. PMID: 30996235.
Siddiqui S, Denlinger LC, Fowler SJ, Akuthota P, Shaw DE, Heaney LG, Brown L, Castro M, Winders TA, Kraft M, Wagers S, Peters MC, Pavord ID, Walker S, Jarjour NN. Unmet Needs in Severe Asthma Subtyping and Precision Medicine Trials. Bridging Clinical and Patient Perspectives. Am J Respir Crit Care Med. 2019 Apr 01; 199(7):823-829. PMID: 30726120.
Steinfeld J, Bradford ES, Brown J, Mallett S, Yancey SW, Akuthota P, Cid MC, Gleich GJ, Jayne D, Khoury P, Langford CA, Merkel PA, Moosig F, Specks U, Weller PF, Wechsler ME. Evaluation of clinical benefit from treatment with mepolizumab for patients with eosinophilic granulomatosis with polyangiitis. J Allergy Clin Immunol. 2019 Jun; 143(6):2170-2177. PMID: 30578883.
Khoury P, Akuthota P, Ackerman SJ, Arron JR, Bochner BS, Collins MH, Kahn JE, Fulkerson PC, Gleich GJ, Gopal-Srivastava R, Jacobsen EA, Leiferman KM, Francesca LS, Mathur SK, Minnicozzi M, Prussin C, Rothenberg ME, Roufosse F, Sable K, Simon D, Simon HU, Spencer LA, Steinfeld J, Wardlaw AJ, Wechsler ME, Weller PF, Klion AD. Revisiting the NIH Taskforce on the Research needs of Eosinophil-Associated Diseases (RE-TREAD). J Leukoc Biol. 2018 07; 104(1):69-83. PMID: 29672914.
Marshall DC, Salciccioli JD, Shea BS, Akuthota P. Trends in mortality from idiopathic pulmonary fibrosis in the European Union: an observational study of the WHO mortality database from 2001-2013. Eur Respir J. 2018 01; 51(1). PMID: 29348182.
Wechsler ME, Akuthota P, Khoury P. Novel Treatments for Airway Disease. N Engl J Med. 2017 08 10; 377(6):597-8. PMID: 28812971.
Wechsler ME, Akuthota P, Khoury P. Novel Treatments for Airway Disease. N Engl J Med. 2017 08 10; 377(6):597-8. PMID: 28792869.
Wechsler ME, Akuthota P, Jayne D, Khoury P, Klion A, Langford CA, Merkel PA, Moosig F, Specks U, Cid MC, Luqmani R, Brown J, Mallett S, Philipson R, Yancey SW, Steinfeld J, Weller PF, Gleich GJ. Mepolizumab or Placebo for Eosinophilic Granulomatosis with Polyangiitis. N Engl J Med. 2017 05 18; 376(20):1921-1932. PMID: 28514601.
Dewitz C, McEachern E, Shin S, Akong K, Nagle DG, Broide DH, Akuthota P, Crotty Alexander LE. Hypoxia-inducible factor-1a inhibition modulates airway hyperresponsiveness and nitric oxide levels in a BALB/c mouse model of asthma. Clin Immunol. 2017 03; 176:94-99. PMID: 28093362.
Wang HB, Akuthota P, Kanaoka Y, Weller PF. Airway eosinophil migration into lymph nodes in mice depends on leukotriene C4. Allergy. 2017 Jun; 72(6):927-936. PMID: 27874209.
Akuthota P, Carmo LA, Bonjour K, Murphy RO, Silva TP, Gamalier JP, Capron KL, Tigges J, Toxavidis V, Camacho V, Ghiran I, Ueki S, Weller PF, Melo RC. Extracellular Microvesicle Production by Human Eosinophils Activated by "Inflammatory" Stimuli. Front Cell Dev Biol. 2016; 4:117. PMID: 27833910.